How to Meet Friends Online in Your Area
By Mark Hamilton | Post Date: March 20th, 2019 | Categories: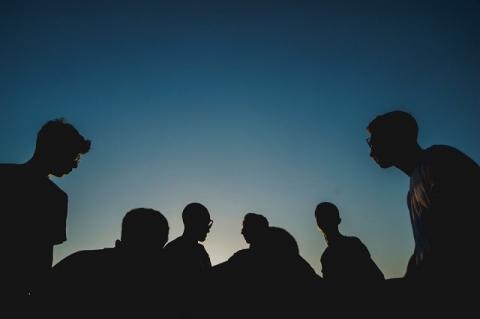 There is no denying that we live the digital age. Wherever you look, you are sure to find yourself surrounded by technology.
It has become integrated into every facet of life, so when it comes making friends it's no surprise that the internet can help. If you are looking to meet friends online in your area, Peoplepedia has you covered. Whether you are looking to just meet people in your area or meet lasting friends in your area, the community of Peoplepedia can give you the support you need.
Our users can connect with people all over the world. By signing up with us, you have a portal to meet a group of new friends through the engaging self-sharing platform of Peoplepedia. Meeting friends is simple and easy to do. Sign up and start sharing. You will then have a whole new group of people that you can befriend.
How to Create a Peoplepedia Page
The first step in building an online community of close friends is to start a Peoplepedia page. Our users get the opportunity to share their life story with the world. This is an important part of forming new friendships as people want to connect with those with which they find common ground.
So, create a username and password. From here, you will begin the process of sharing your story. It may sound like a difficult undertaking at first, but once you get the hang of it, the words will start flowing. Jot down any important life experiences, career moves or anything else you would like to share. Your new network of friends will follow you as readers and use your writings to begin to explore your life for commonalities.
Using Peoplepedia to Make Friends
After you publish your own page that documents the nuances of your life story, it's time to make Peoplepedia work for you. We have thousands of users from across the globe. Begin to explore others' pages to find someone else who shares your interests, hobbies or has similar experiences. Choose to become one of their readers for consistent updates about their life and to share a digital connection. Your friends will begin to accumulate over your time on Peoplepedia.
Why Make Friends Online?
Technology is designed to make our lives easier. So, why not use it to make your social life easier as well? You can connect with a world's worth of friends through Peoplepedia. As you amass your digital connections through Peoplepedia, your friend base will continue to grow. You will now have a group of friends that you can discuss your life with.
There are so many ways to make friends through the power of Peoplepedia. Be creative and find the people you share common interests with. The platform provided by Peoplepedia allows for instantaneous communication and updates with your friends. Keeping in touch is the most important part to maintaining quality relationships with friends.
About Peoplepedia
Known as "Wikipedia for the people", Peoplepedia gives you immortality. People are too valuable to just fade from our memories and be forgotten and then disappear forever. Peoplepedia does not let us just fade away and be forgotten. Peoplepedia preserves our precious existence forever. There is no charge for this service. Get started right now and invite your family and friends to start their own Peoplepedia Pages, too! It is free, fun, and rewarding! And it will be awesome for people to see you and know about your passions and achievements when they google you! Put yourself out there! To join, find our website. Then, sign up. It's that easy.