Big Romantic Gestures to Win Her Heart
By Mark Hamilton | Post Date: October 12th, 2019 | Categories: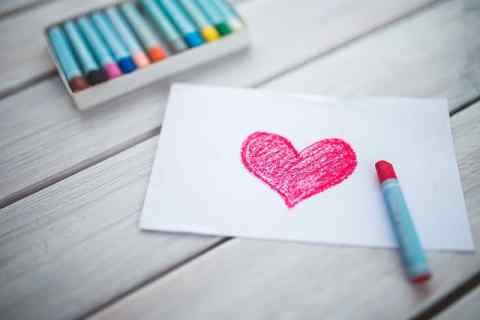 5 Romantic Gestures to Win a Woman's Heart
You've met the woman of your dreams. She's funny, charismatic, and a perfect match for you. But you need romantic gestures to win her heart for good, right? Maybe she's on the fence about being in a relationship or just doesn't know if you'll be committed to her.
That's when it's time to come up with big romantic gestures for her to understand how you feel about her. Romantic gestures to win her heart don't have to be crazy, elaborate plans that put her on the spot or make her uncomfortable. Here are 5 romantic gestures to win her heart and broadcast to her how you feel.
1. Bouquet of Flowers Delivered
It's a cliché for a reason. If you don't know where she lives, don't try to stalk her to find out. If you know where she works, send the flowers to her desk with a short note wishing her a good day and a better work week. It's important to not go overboard with the flowers; stick with something simple and understated, yet classic. Keep the note short and simple and make sure she knows it's from you by signing your name or initials.
2. Her Favorite Coffee or Tea
If you see her often throughout the day or on weekends, offer her a cup of her favorite coffee. For example, if you're on your way to a date or a meeting with her, grab a small cup of her favorite tea leave blend or latte flavor and bring it to her as a surprise. Even if she's not in the mood for coffee, the gesture will be much appreciated. It's not a huge, big romantic gesture for her, but it's enough to let her know you're thinking of her.
3. Holiday Cards and Gifts
When the holiday season comes around, there's a ton of opportunities for romantic gestures to win her heart. If you know which holiday is her favorite, make sure to give her a card or a small holiday-themed gift as a surprise. For instance, for Halloween, gift her a plastic pumpkin filled with her favorite candy or for Thanksgiving, gift her a turkey-themed knick-knack with a themed card.
4. Event Tickets
Is there an interesting event coming up in your area that she's expressed interest in going to? Buy two tickets to the event: one for you and one for her. Ask her to go with you to the expo, concert, festival, or what-have-you. This is a big romantic gesture for her compared to the other ones in this list, as it does require her to agree to go to the event with you, but while there, you can enjoy one-on-one time with her.
5. Be There for Her
Did she have a bad day? Maybe a friend of hers moved away or she got into a jarring argument with a family member that's left her sad and despondent. When she confides in you that she's having a bad day, offer a listening ear or a shoulder to cry on. She'll form a strong emotional connection and will see that this romantic gesture to win her heart is also the gesture of someone who will be there for her when she's down.
Finding love in the digital age isn't easy, and sometimes big romantic gestures for her are hard if there is no "her" to speak of. But people every day are meeting one another on Peoplepedia and sharing ideas for romantic gestures to win her or his hearts. Join today and find your next love.
Read more: Unique and Romantic Gestures for Him