How to Maintain Good Relationship with Friends
By Mark Hamilton | Post Date: May 29th, 2019 | Categories: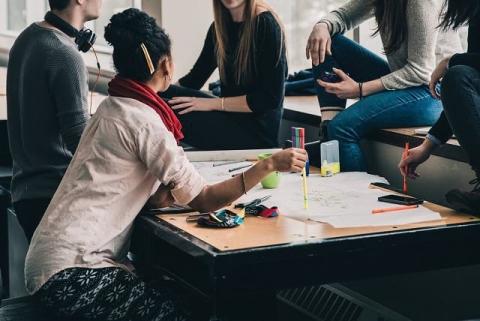 Friends are an important part of life. They're there for you during life's ups and downs and celebrate your accomplishments and console you when you're sad. Having friends who talk with you regularly help with your overall happiness and can assist you in figuring out solutions to personal problems.
But it's important that while your friends comfort, console, and converse with you, that you also put in work to maintain good relations with your friend group. Friendship is not a one-way street, and the amount that you get in a friendship should equate to the amount that you give in one as well.
Here are some tips on how to maintain good relationships with friends, because even though we may love and adore our companions, nobody is perfect, and we all need reminders on how to be a good friend.
Listen to your friends. This is important not only for what they are saying, but also how they are saying it. Are they tell you that they are OK, but their tone leads you to believe otherwise? If you notice that a friend may be hiding their true feelings, find a way to cheer them up.
Make plans and invite everyone. No one likes being left out. Even if you're planning an activity that you know one person will definitely not enjoy, invite them anyway, as they'd may like an opportunity to just hang out and socialize without partaking.
Send gifts spontaneously. Sometimes we all get a little busy and it can be hard to make time for socializing and being a good friend. It's OK to back off and focus on work or resting, but if you feel like you've been neglecting your friendships, send a small gift such as candy or a gift card to a coffee shop so they're reminded you still care.
Connect with more friends on Peoplepedia. When you connect with other people and read their life stories on Peoplepedia, you gain invaluable knowledge about the human race. You also might find a friend for life, and they could have even more advice on how to maintain a good relationship.
Start a Peoplepedia account.Writing about your experiences and life stories may also help you relieve the stress you can bring into a friend group. When you document your everyday life with Peoplepedia, you learn more about yourself and other people. Bring this energy into your friend groups and encourage them to sign up, too. It could be a new way to communicate feelings with your friends without damaging your relationship.
Peoplepedia is the people's Wikipedia. You don't have to be famous or wealthy to have a page. Start documenting your life with your friends today and connect with countless other people on our website. It's completely free to start digitizing your life so you can live on forever through the internet, even when you're gone.