How Will People Remember Me When I am Gone?
By Mark Hamilton | Post Date: July 17th, 2019 | Categories: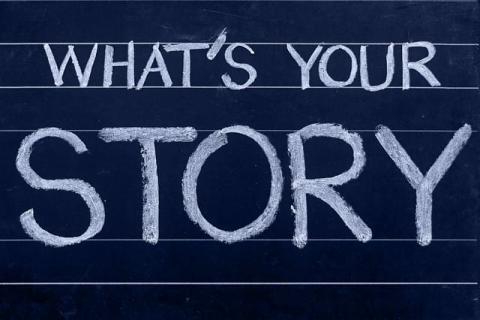 Sometimes, people like to ponder how their friends and loved ones will think of them in the wake of their passing. "How will they remember me when I'm gone?" you may ask yourself when you find that you are enrapt with the idea of the legacy you leave behind.
Many people think that their personal belongings will hold enough of themselves to help those they were close to remember them when they're gone. Others may turn to the permanence of the internet and other digital platforms to act as a mainstay of their memory and personality.
In the event of your passing, what will you leave behind for them to remember you by? If you find that you keep asking yourself," How will people remember me when I'm gone?" it may be time to start taking measures to ensure they have enough of you to remember you fully for the years to come. how to make someone remember you forever
Piecing together diary notes and Tweets may not be enough for your loved ones to remember you. What you will need to give them the full memory of your life, passions and accomplishments is a page on Peoplepedia. Here's why:
Peoplepedia is Forever
As long as you have a page on Peoplepedia, your memory can stay in one accessible place forever. No need to continue worrying about losing social media accounts or damaged physical diaries from your lifetime; with Peoplepedia, your story is protected from the tests of time.
Your Entire Story in One Place
The sooner you start your Peoplepedia page, the better. When you begin writing your life story on your page, you can immortalize yourself on the internet. Your life, achievements, passions and greatest moments will be available in one spot. Your loved ones will not have to jump from Facebook to Instagram to your hand-written diaries and notes to piece together the life you lived. They can remember you by just visiting and revisiting your Peoplepedia page.
Remember Life Your Own Way
Tell your story on Peoplepedia the way you want it to be told. When answering the question of: "How will they remember me when I'm gone," the answer is in your hands. No other person can write or edit your life story on Peoplepedia, as it is your story to tell, and your own story. Tell as much as the truth as you want and give your side of the story before someone else will. how to be remembered forever
Sign Up for Peoplepedia
Signing up for Peoplepedia means saving your digital legacy for a way to allow people to remember you when you're gone. Give your loved ones the peace and closure they deserve by supplying them with a Peoplepedia page that tells your life story in one place.