Amazing Real Life Love Stories That Will Warm Your Heart
By Mark Hamilton | Post Date: June 6th, 2017 | Categories: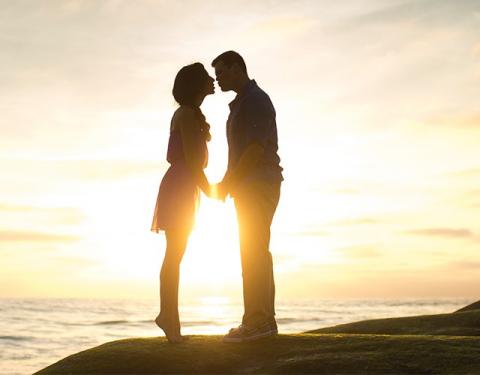 I think it's safe to say that many of us grew up imagining what our lives would be like when we found that special someone. We saw happy couples around us and pondered, "Will I find someone who loves me like that?"
It would be unfair to claim that finding a lifelong romantic partner is imperative in the quest for happiness. People find all kinds of ways to be happy. Happiness has many definitions, and it can be achieved by anyone who seeks it out.
However, finding the love of one's life is a source of great happiness for many people. While it may not be the only source of happiness, it is certainly one with a lot of clout.
Amazing Real Life Love Stories
The entertainment industry is constantly bombarding us with love stories. Books, movies, television series, graphic novels, video games… The list goes on and on. In fact, it's difficult to find a popular series, whatever the medium, in which love is not a pivotal part of the plot.
Wouldn't it be delightful to find a treasure trove of amazing real life love stories? Even though fictional stories can move us, they will never have the same sway as inspirational real life stories.
Sign up and Share your Amazing Real Life Love Stories at PeoplePedia!
For those of us who could spend all day huddled up with a good romantic story, Peoplepedia is our new best friend. It is an online encyclopedia of the human race in which each user is encouraged to tell their inspirational person story.
Users can sign up and create their own profiles, which is essentially a snapshot of who they are and what their lives have been like. Those who have found love can share their stories openly for all to read.
One thing is certain, and that is that love stories never go out of style. What better way to spend your free time than either writing or reading a love story?
Love stories provide a lasting sense of hope and optimism, even when the world seems bleak. A true love story can lift anyone's spirits, no matter how gray the day. Allowing oneself to be transported by the words of a true love story can lighten the load of everyday life.
Take a Break with Peoplepedia
We all have obligations and responsibilities. We have people who rely on us and deadlines to meet. Our lives are saturated with stress and chaos.
Peoplepedia invites you to sit back, relax, and enjoy an inspirational real life love story. Take a break with Peoplepedia. Read someone else's story and take a moment to forget about the twists and turns of your own tale.
By reading the real life love story of somebody else, you can escape from your reality for a short period of time. You will feel as if you've just journeyed to another land and filled the shoes of somebody else for a short period of time.
You can read the love stories of others and compare them to your own love story, or feel encouraged to find your own soulmate if you haven't yet.
Fall in love with Peoplepedia as you read about falling in love.
Just sign up and Share your Inspirational and Amazing Real Life Love Stories Here!