Share Your Proudest Moments with the World
By Mark Hamilton | Post Date: January 21st, 2019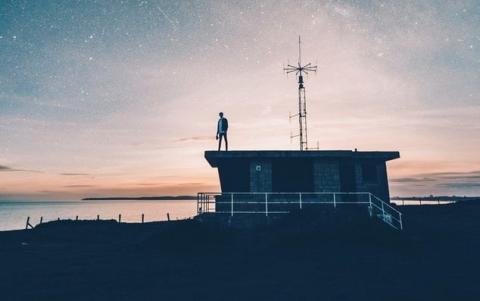 Life is full of milestones worthy of being shared with friends and family. Most people think that those interested in their stories ends with those two groups; however, this is not the case.
Many people, some of whom you do not know, are interested in hearing your inspirational real-life stories. So, come on over to Peoplepedia, make a free account and share your story with the world.
Getting started is free and easy. Known as "Wikipedia for the people", Peoplepedia gives you immortality to share your inspirational stories with the rest of the world.
What Can I Share?
The simple answer is anything and everything. The best way to note your accomplishments is to share them with the rest of the world and there is no better platform for that than Peoplepedia.
As a user of Peoplepedia you will be able to share your work life accomplishments, your family life accomplishment, your personal life accomplishments and much more.
Whenever something noteworthy happens, you will be able to update your Peoplepedia page to reflect that event.
Why Share?
An important reason people share their inspirational real-life stories on Peoplepedia is to help others find value in their own lives. It may not make sense at first, but your story can bring joy and inspiration into other's lives. It's important to remember that you are not only sharing your story for yourself. You are sharing it to better each and every Peoplepedia user.
Who Else Shares Their Story?
Peoplepedia users are just like you. Each and every one is interested in leaving a legacy for future generations to remember them by.
By creating a Peoplepedia profile and sharing your story, you never know who you could connect with. It just might happen that you share your story and then hear from somebody who reads it. That person may have a story that you also consider to be amazing.
About Us
Peoplepedia is well on its way to becoming an encyclopedia of the human race. The idea is that people from all over the world can come together in one place and leave their mark on the history of humanity.
When you write your entry in the encyclopedia of the human race, you leave behind a record of your existence. This is the way that you will be remembered for generations to come.
You have the control to craft your Peoplepedia profile so that it accurately reflects who you are and communicates the key discoveries you've made during your lifetime.
People are too valuable to just fade from our memories and be forgotten and then disappear forever. Peoplepedia does not let us just fade away and be forgotten. Peoplepedia preserves our precious existence forever. There is no charge for this service. Get started right now and invite your family and friends to start their own Peoplepedia Pages, too! It is free, fun, and rewarding! And it will be awesome for people to see you and know about your passions and achievements when they google you! Put yourself out there! To join, find our website. Then, sign up. It's that easy.